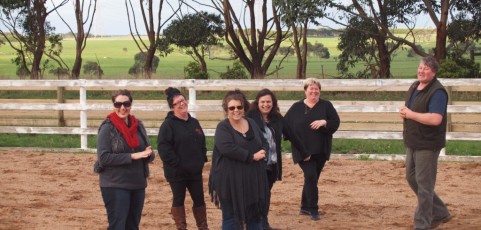 We have just completed our third week of Malka Training in Portland and going by the comments from our work shoppers it has once again been a resounding success. For this of you who don't know what The Malka is it is a five day intensive workshop in Lateral Violence where the Koorreen Team are training front line workers to go back into their communities and create a program to help stop the gossiping and lateral violence they are experiencing.
A great time was had by all especially at the introduction to EAGALA Therapy session where, by the look of this image, five of our work shoppers look like they are experiencing a special moment. Thank you Kelly and
Vin Gannon for hosting this session.